Here is, Reenal Boddul, sharing her story..
"I connected with WiDS when I visited Pune, my hometown for a vacation in 2019 and really made the best investment of my time & this is how my Data Science Journey started"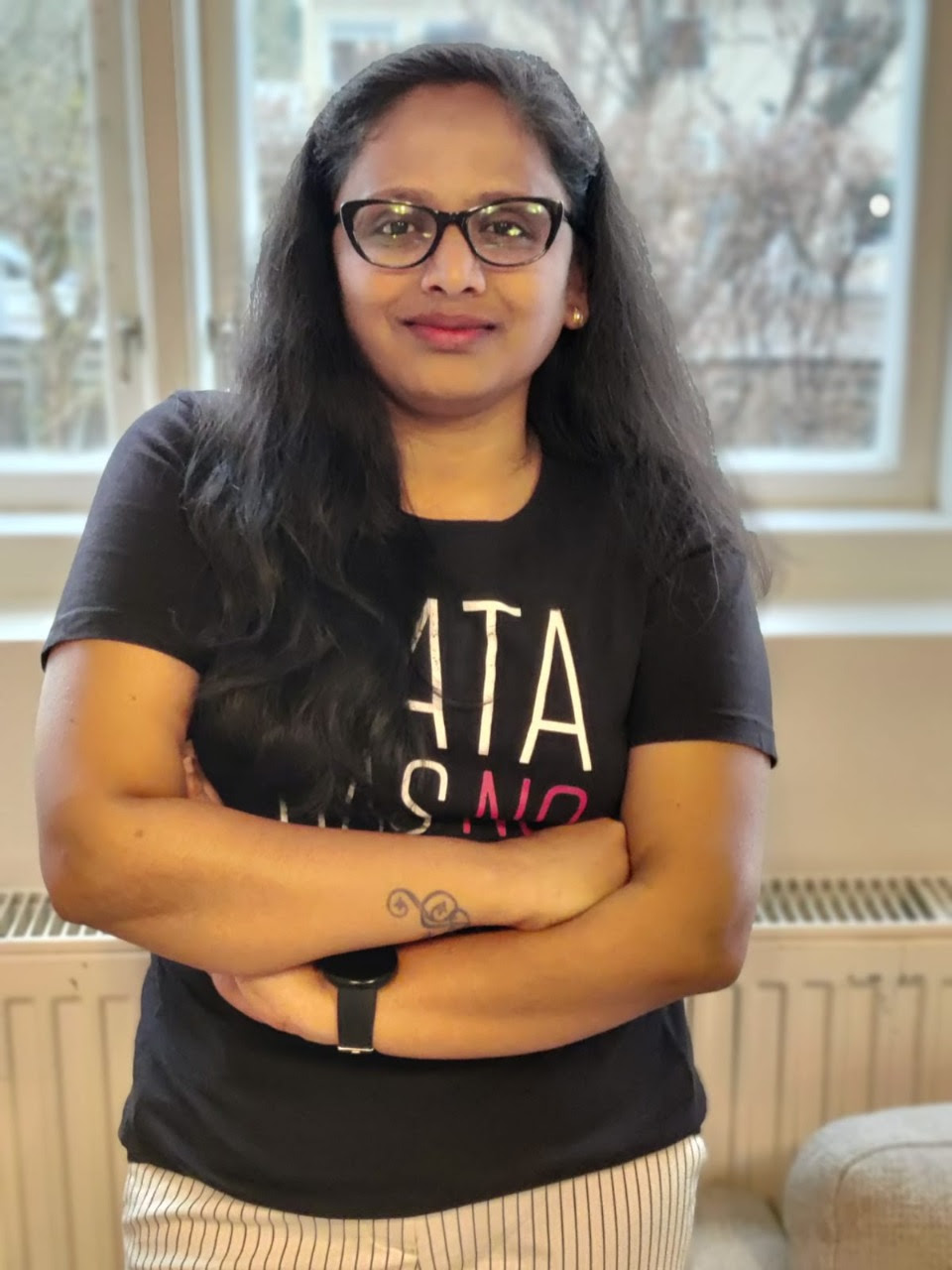 " I have done BSc in "Electronics" and M.Tech in "Industrial Maths and Computer Applications". I always loved to play with numbers and Mathematics has been my primary focus. Although I started my career as a back-end developer, I kept on exploring opportunities in Mathematics. " says Reenal Boddul who is based out of Sweden-Stockholm.
Here is Reenal sharing her story, how WiDS Pune initiatives inspired her & how she reskilled herself and got a job as a Data Scientist at Mainly.ai, Sweden.
I truly discovered myself and my passion when I started working on Data Science. Yes, this is what I really like, love and enjoy doing!. I realized this and strongly felt this while attending WiDS Pune 2019 conference with amazing applications of ML in very diverse sectors & line up of speakers who were so positive & successful in their field.It was an amazing experience to visualize all facets of data science and its use cases showcased in WiDS Pune 2019 conference.
Despite being a highly mathematical subject, it was awesome to see how Lego blocks were used to create a 3D bar chart which gave real time insights about the conference, games to explain statistical concepts, face recognition for seamless registrations, live scribing! All this really deeply & truly inspired me to study, research and explore more about data science. Initially, I attended WiDS Pune pre conference events as a participant, which were full day workshops on modelling, python, Cloud and IOT. After spending few weekends with WiDS Pune community, I soon transformed into a WiDS Pune volunteer and played an active role during the Main Conference. The innovation and creativity displayed through small little activities & success stories further inspired me to do more and more and now I was an active member of the community & have been attending all events in 2020, 2021, where lot of knowledge, information, various opportunities are shared transparently. It's a very open, flexible and friendly platform for anyone to join, just be there, observe, learn, explore at one's own speed and pace. We got good personalized mentoring, advise and ample time and support from the organizers in choosing our learning path. I then decided to learn this subject formally, and get certified. I chose ineuron.ai as the platform to get certified. I started learning all tools, libraries needed for data science such as google Collaboratory, Flask, and different algorithms. I started following influencers such as Elon Musk, Krish Nike just & many. I explored top platforms Kaggle, LinkedIn, & Paperwithcode. When I was ready to transition my career in DS field, I decided to strengthen my profile on github & build my resume and started applying for jobs. Initially, I faced a lot of rejections as everyone wanted experience in data science but I didn't give up and kept on learning from my interview experiences. After consistent efforts, hard work and perseverance I got a job in DS at Mainly.ai. Although I am in Sweden currently, I am closely connected and associated with WiDS Pune organizers and follow all their activities and events. The recent capacity building program in April-May 2021 on "Responsible AI", I got access to via WiDS Pune is a "Gold Mine". I get up at 6.30 a.m. Sweden time to attend this course and I really wait and long for the next session. I thank WiDS Pune for their community learning efforts, it has given me so much of confidence to do more and every time I participate in any WiDS activities, I always feel like doing more!